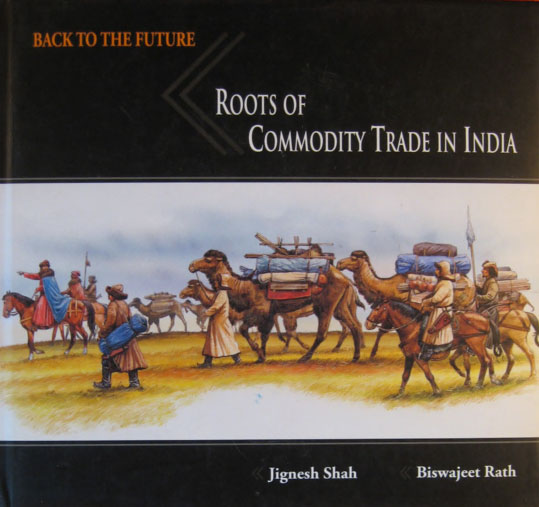 Back to the Future - Roots of Commodity Trade in India
Author: Jignesh Shah and Biswajeet Rath
This book, co-authored by Mr. Jignesh Shah, founder and now Chairman Emeritus, 63 moons technologies limited, is the first study on the antiquity of commodity trade in India. Contrary to popular belief in the industry, commodity trade in India goes back centuries. This work explores ancient Indian history and the information it provides on commodity trade, contemporary prices, market places, traders and trade routes, measurement systems, and state regulation of such trade.
The study takes into account ancient Indian literature, archaeological evidence and inscriptions that record commodity trade and price regulation for the entire period of Indian history, particularly 6th century BC onwards.
This book also refers to numerous secondary sources on trade practices in ancient and early medieval India. It also utilises cartographic tools for plotting the spread of commodities and their trade in various parts of ancient and medieval India.